Salente HandyPlus
The Salente HandyPlus multifunctional vacuum cleaner is an elegant helper for your home. You can use a handheld vacuum cleaner, for example, to clean up a small mess on your sofa or keyboard. By extending the vacuum pipe, you get a stick vacuum cleaner for cleaning the floor. The removable battery also has a very powerful LED flashlight.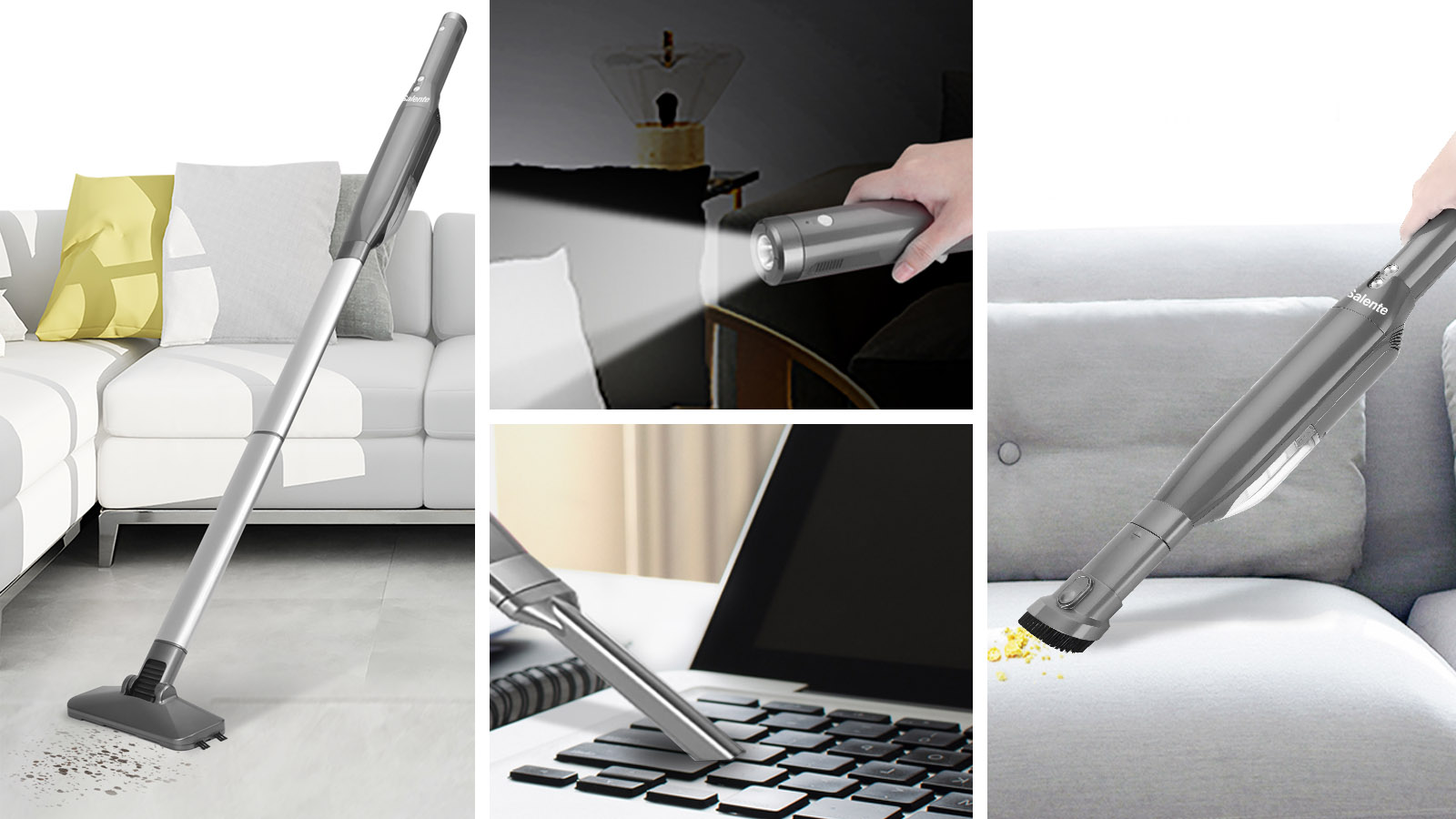 ---
Long lasting with ECO and MAX vacuuming modes
The Salente HandyPlus vacuum cleaner has a high suction power, which offers 9.6 kPa in ECO mode and even 16 kPa in MAX mode. You can easily vacuum up all the dirt in your home or office.
With a high-quality 21.6 V Li-Ion battery with a capacity of 2000 mAh, you can clean up to 45 minutes in ECO mode and up to 21 minutes in powerful MAX mode.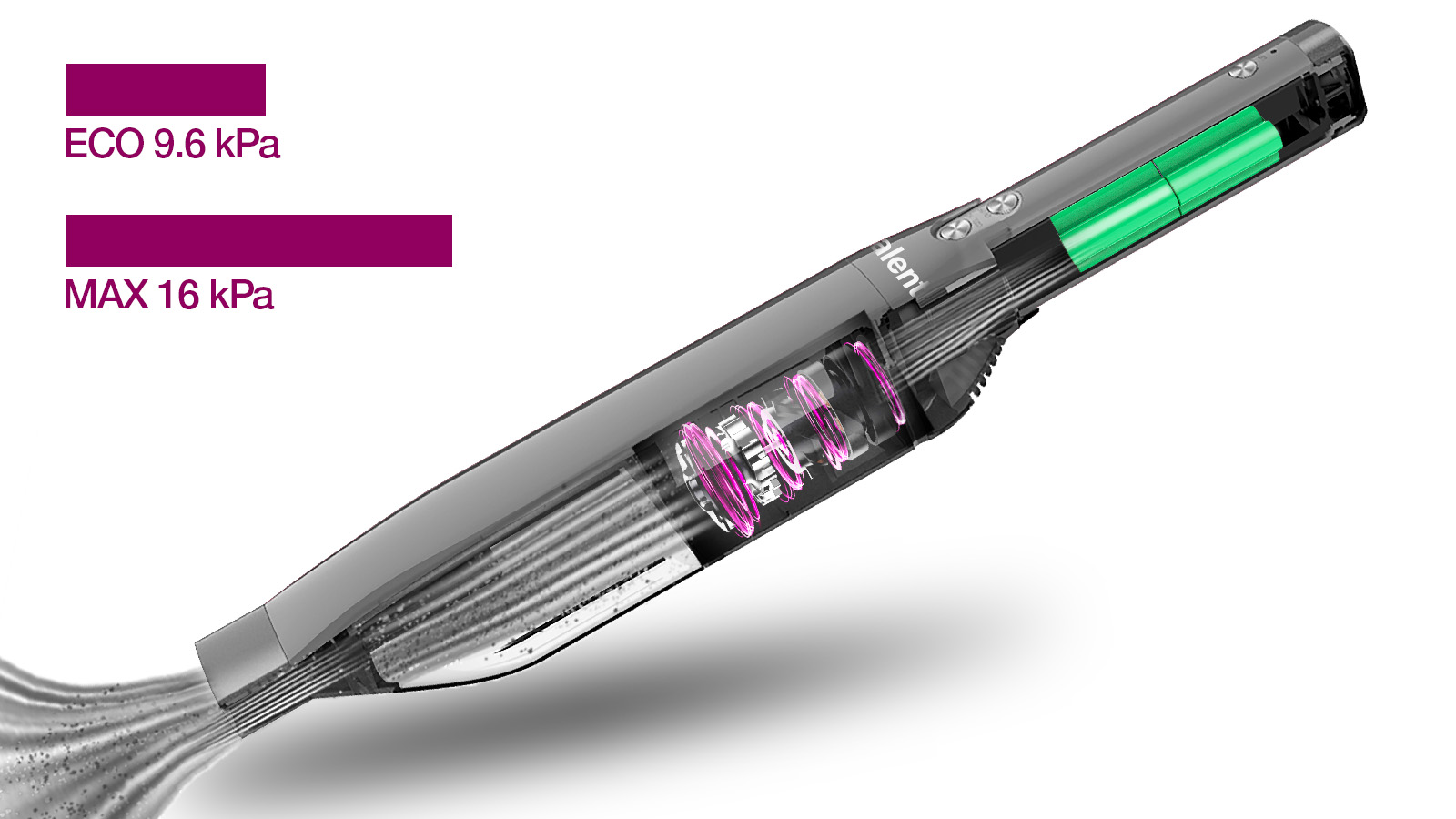 Powerful and economical BLDC motor
The installed BLDC motor reaches a power of up to 120W, has a third longer service life, higher reliability, quieter operation and, above all, more economical operation compared to classic motors.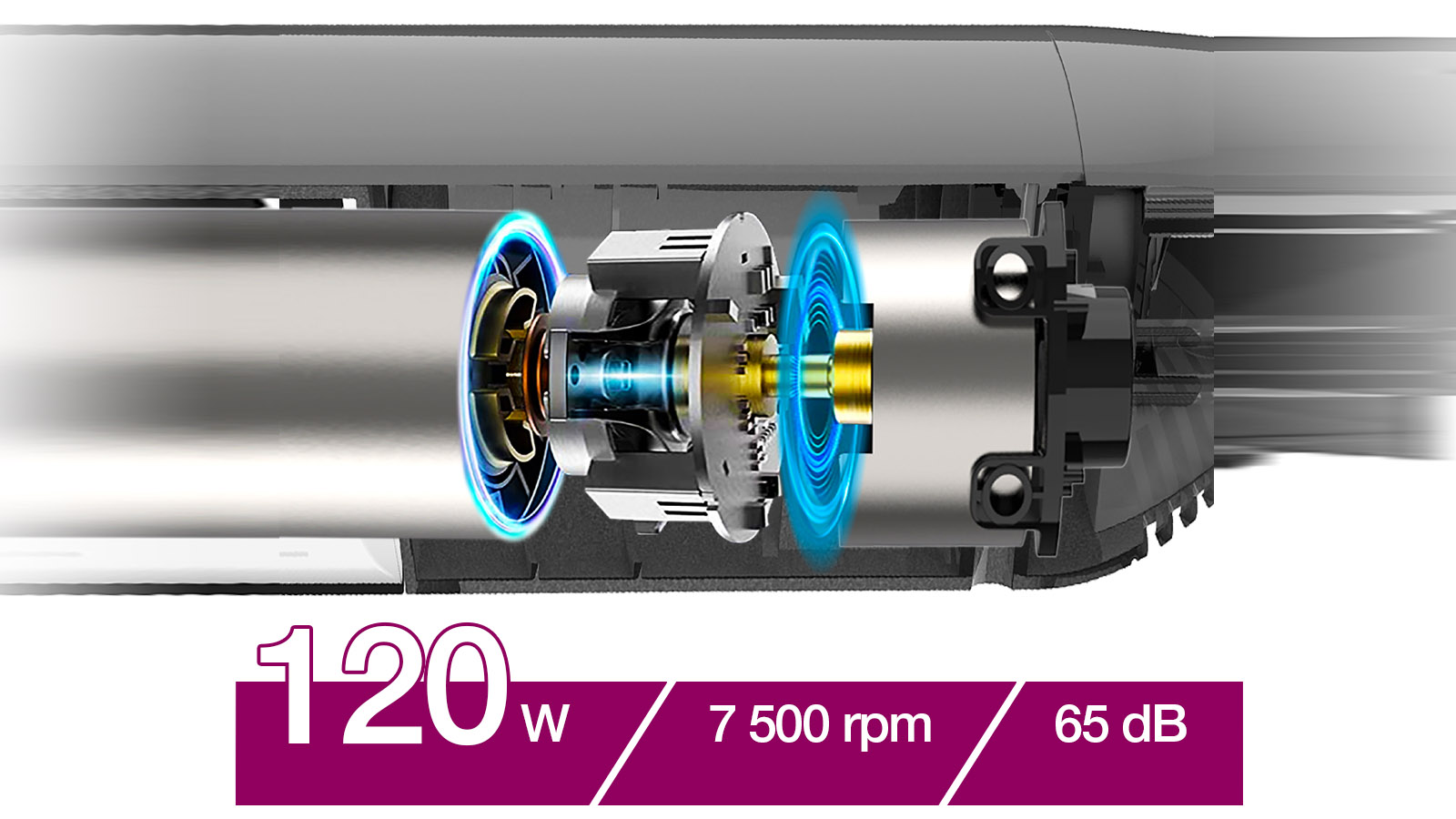 Two-stage filtration with washable HEPA filter
Two-stage filtration with a washable HEPA filter helps capture fine dust, allergenic mites or animal allergens. It also prevents small dust particles from escaping back into the air. The maintenance of the vacuum cleaner is very simple and you do not need paper replacement bags to operate it. The HEPA filter is washable and can be cleaned and reused.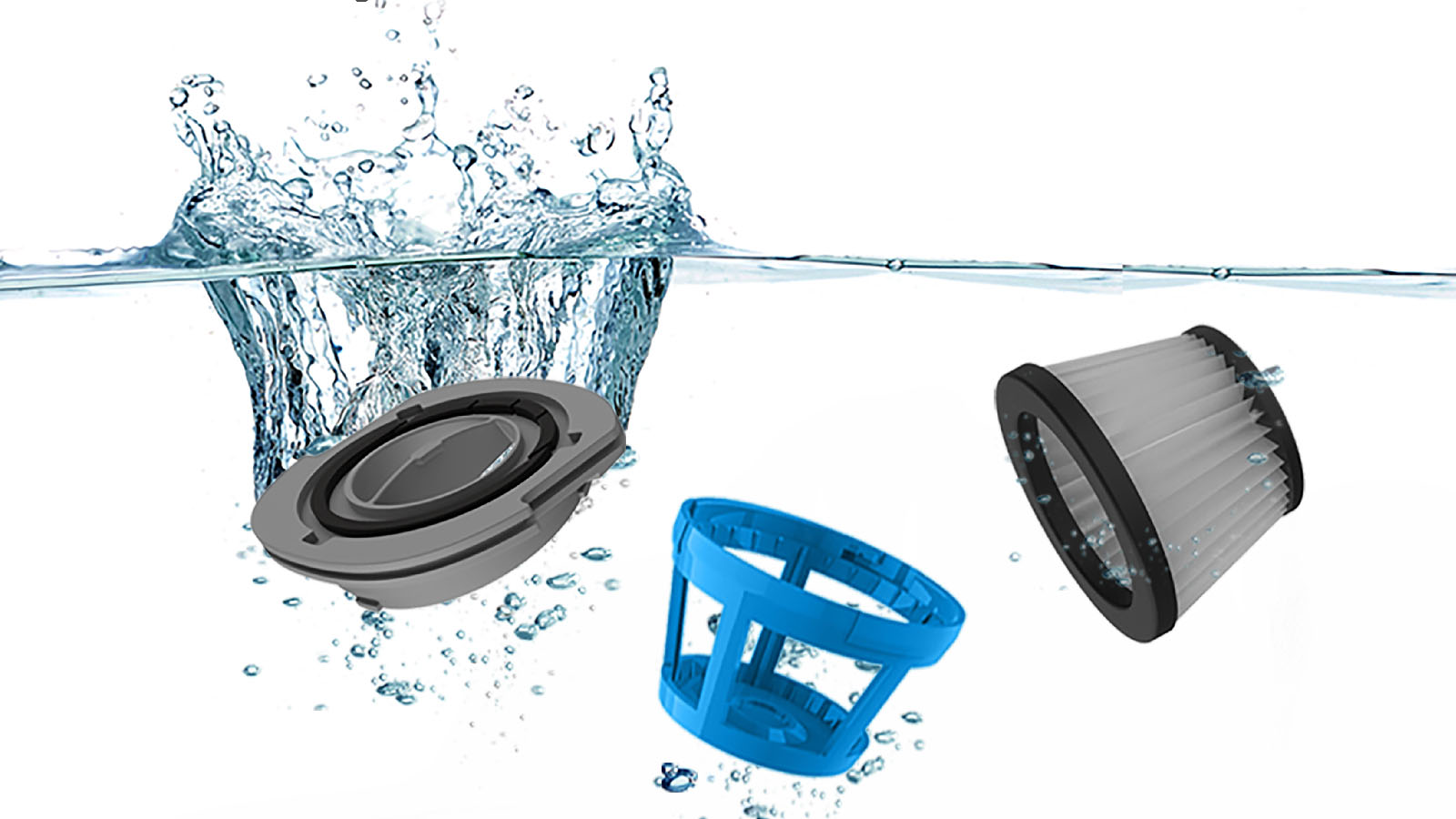 Practical accessories
Salente HandyPlus comes with a handy stand, slot nozzle and 2-in-1 nozzle. You can use the 2-in-1 nozzle as a separate crevice nozzle for cleaning hard-to-reach places or by extending the dust brush to gently remove dust from blinds, books or keyboards.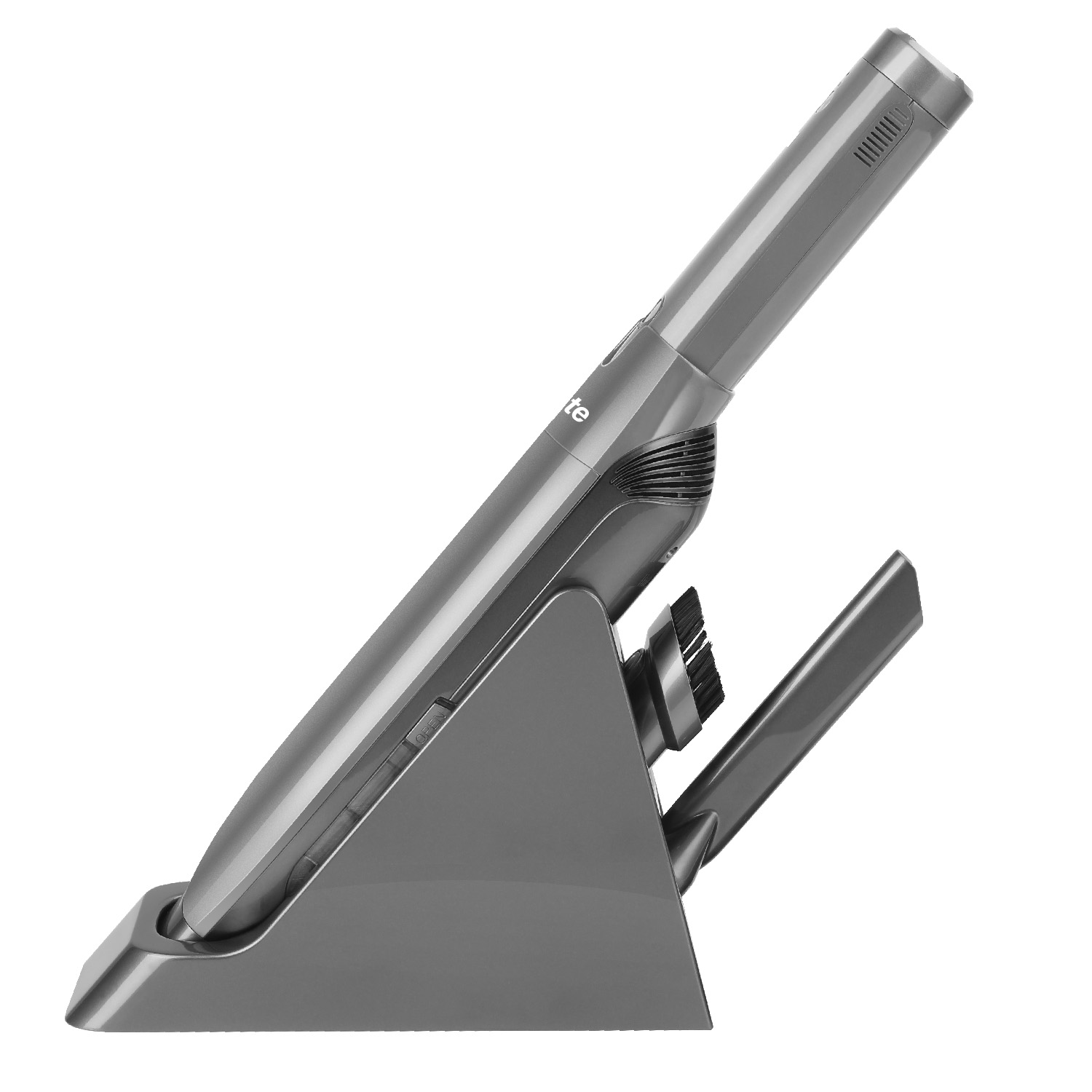 Key Features
Hand vacuum cleaner
Stick vacuum cleaner
Powerful LED flashlight
Two suction modes ECO and MAX
Vacuum time up to 45 minutes
Bagless operation
Two-stage filtration with washable HEPA filter
Powerful BLDC motor 120W
High suction power up to 16 kPa
Practical stand and nozzle 2 in 1
Li-Ion battery 21.6 V with a capacity of 2000 mAh
Charging time 2-3 hours
Battery status indication
Noise <65 dB
Dimensions 1120mm x 210mm x 75mm
Weight 0.85 kg
Package contents
Salente HandyPlus vacuum cleaner
Suction pipes (2 pcs)
Floor nozzle
Slot nozzle
2-in-1 nozzle
Stand
Charging base
Charging adapter
User Manual