Healthier smoothie
The Salente Mixi VA vacuum blending vessel is an accessory for the blender Salente Mixi 2L, adding the function of vacuum blending to this multifunctional blender. Before you start blending, the vacuum blender sucks out most of the air from the blending vessel. This makes your smoothie extra smooth, with no foam on top, and it will stay fresh longer. Vacuum blending preserves more vitamins and maintains the smoothie's natural colour.
Advantages of vacuum blending
Smooth, even structure of the smoothie without bubbles
Preserves the taste and vitamins longer
Preserves the colour and freshness longer
Smoothies blended with this vacuum blender have a smooth and even structure, without bubbles or foam. This is achieved by not allowing oxygen to reach the food while blending. The taste, fragrance, and vitamins are better preserved in the food. Smoothies blended in standard blenders usually turn slightly brown after a short while, and heavier parts tend to sink. This vacuum blender prevents this, so your smoothie stays fresh longer.
Your standard blender blends vegetables and fruit to a juice or puree at high speed. The heat released while blending has a negative effect on vitamins and minerals. If you blend in a vacuum, you avoid the heating process. If you blend with no air, the pureed fruit will move more freely in the blending vessel, and will not oxidize so much. Vitamins are retained much better.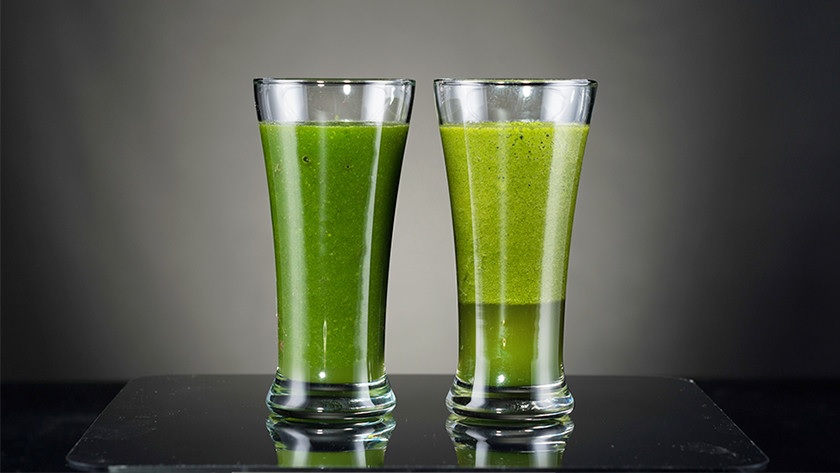 How does the vacuum blender work?
Essentially, the vacuum blender works similarly to any standard blender. First, put your favorite ingredients into the blending vessel. Then put the cover of the blending vessel on and press the START button. Before it starts blending, the vacuum blender removes most of the air from the blending vessel. After that it starts to blend. Before pouring your smoothie, you must release the valve enabling air to access the blending vessel; the valve is on the vessel's top lid. After the pressure inside the blending vessel has been relieved , you can remove the top lid.
Contents of the package
Salente Mixi VA, vacuum blending vessel
Manual
Technical specifications
Dimensions: 28 × 22 cm
Weight: 740 g