Salente Rombo is a multifunctional food processor that handles 10 functions and after purchasing accessories Salente Rombo Pasta can also make flat spaghetti or tagliatelle. Thanks to the high-quality metal processing, it has a long service life.
kneading
grinding
pasta production
in a grinder
pasta production
in Rombo Pasta
beating
mixing with a metal,
flexi with a whisk
circling
slicing
juicing
candy making
sausage production
Two kneading hooks
3D planetary kneading using a patented system of two kneading hooks. Planetary kneading means that the kneading hooks rotate around their axis and also rotate around the inner edge of the container.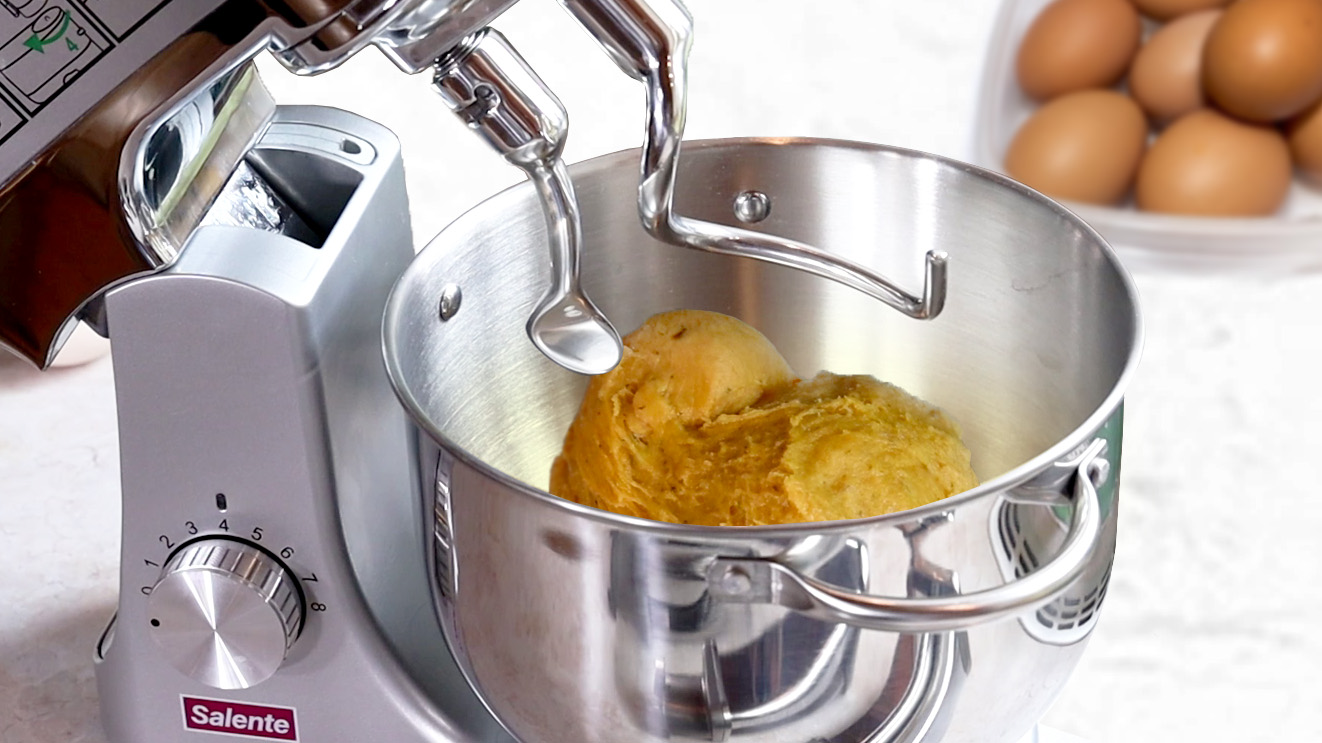 Pasta production
By purchasing the accessories Salente Rombo Pasta you get three attachments for making homemade spaghetti or tagliatelle. Dough rolling attachment, 3 mm wide flat spaghetti attachment and 6 mm wide tagliatelle attachment.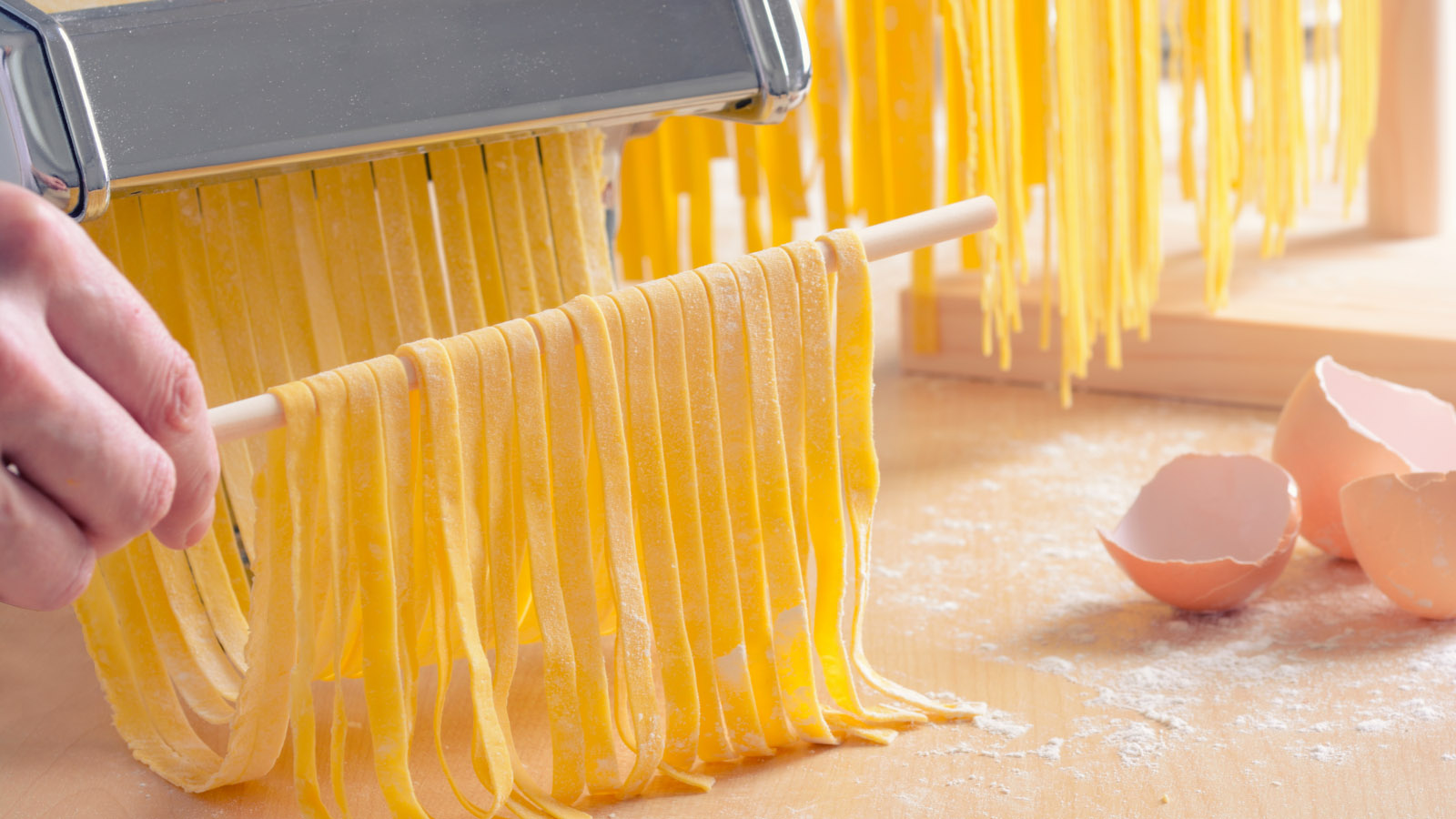 Slow juicer
Slow juicing preserves the necessary vitamins and minerals in the fruit or vegetable juice obtained. The resulting juice is denser, has a richer color and can be stored in the refrigerator for a certain period of time.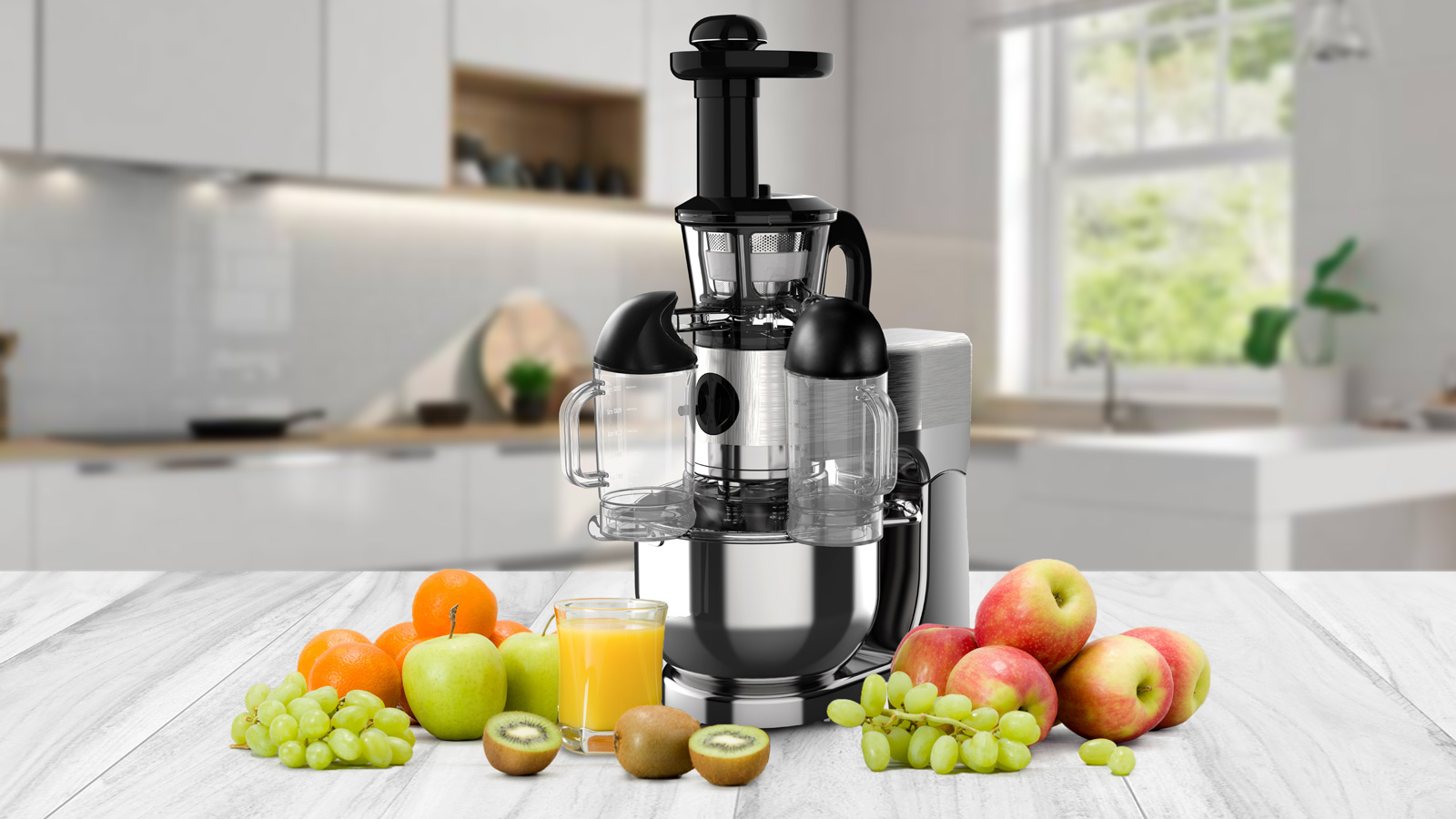 Making sausages
The multifunctional robot will help with the production of sausages. All you have to do is remove the cutting knives and strainer ring from the meat grinder and put on the sausage filling attachment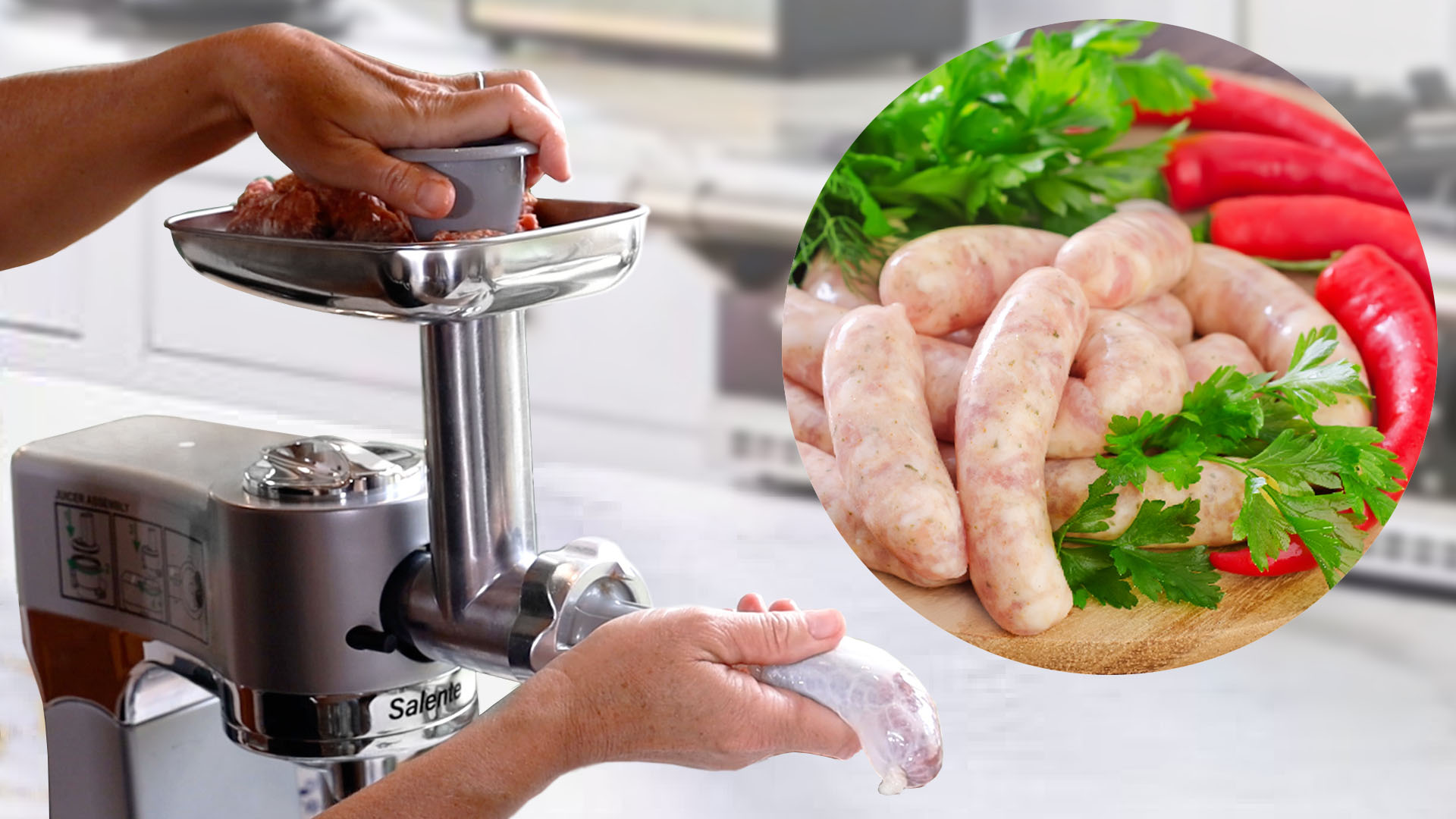 Metal gears
The Salente Rombo comes in all-metal, including the gears. This design predetermines a long service life.
Abundant accessories
Salente Rombo includes, for example, three whisks in addition to two kneading hooks in the basic package. The accessories for kneading, mixing and whipping are made of stainless steel and are suitable for washing in the dishwasher.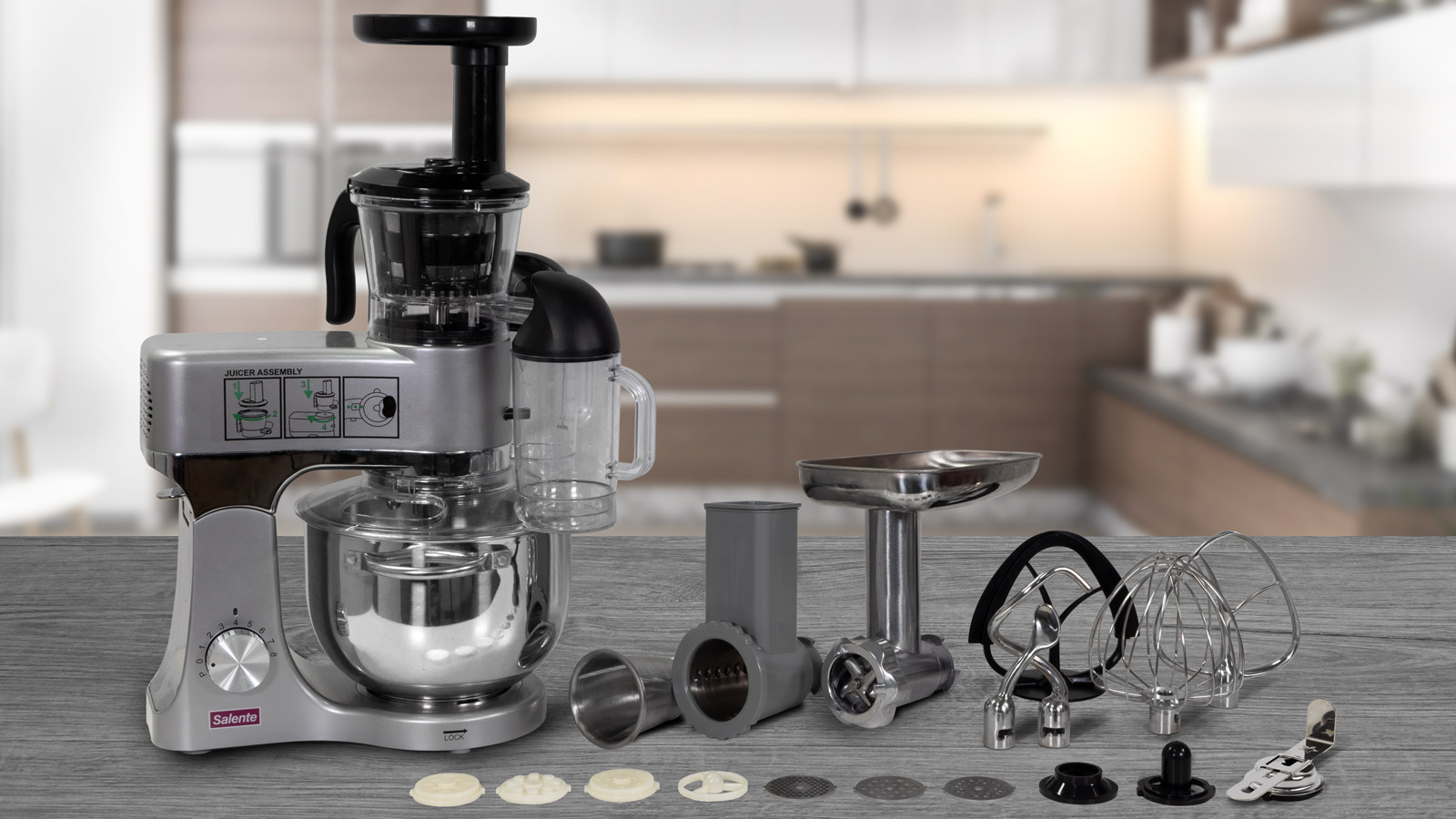 Package contents
robot
stainless steel container
juicer with accessories
meat grinder
vegetable slicer
beater
kneading hooks
mixing whisk
broom flexion
sausage maker attachment
meat grinder attachment
extensions for making pasta
extensions for making sweets
manual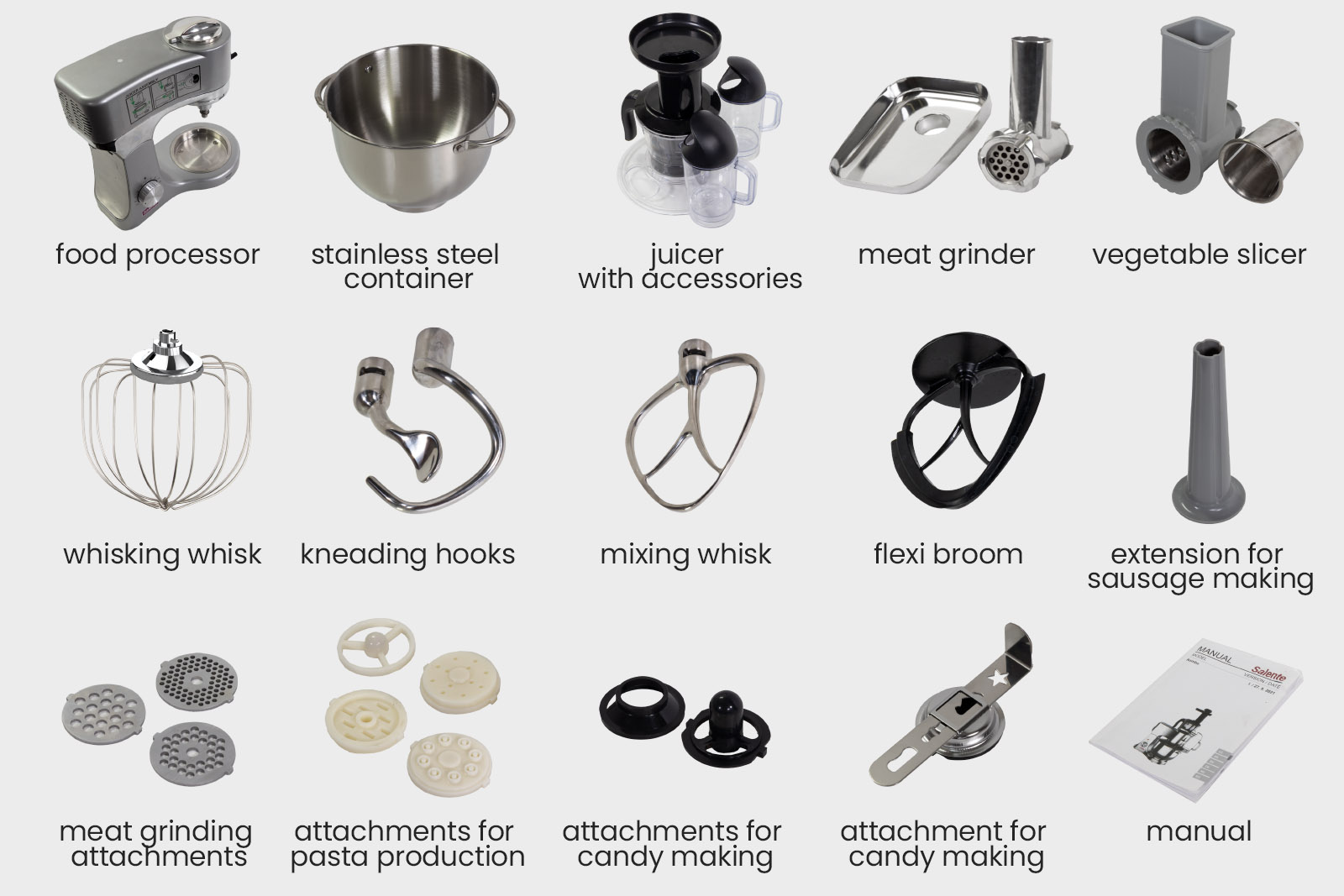 Technical specifications
Number of motor speeds: 8 + pulse control
Motor power: 1200 W
Metal gears
Bowl content: 5 l
Weight of the main device 6.9 kg
Dimensions of the main device 36 (length) × 27 (width) × 34 (height) cm
Main device material: aluminum with surface treatment + stainless steel
Grinder material: aluminum alloy
Juicer material: plastic + stainless steel
Stainless steel: bowl, kneading hooks, whisk