Salente Rombo Pasta, pasta maker attachment is an expandable accessory for Salente Rombo.
With the help of pasta attachments, you expand the multifunctional robot Salente Rombo for another function, for the production of homemade pasta. The basic raw material for homemade tagliatelle is semolina flour, real Italian pasta or pizza flour. This flour is made from durum wheat Triticum durum and contains a higher proportion of gluten. Thanks to the higher gluten content, the pasta is more flexible and durable during production, and another advantage is that it does not boil easily.
You can also use the dough rolling attachment to prepare lasagna.
Spaghetti, tagliatelle, fettuccine or pappardelle?
Italian pasta is interesting in that its width is not fixed in any way and the "right" pasta differs from region to region. In Salento Rombo, you can prepare 3 mm narrow spaghetti or 6 mm wider tagliatelle. Fettuccine is 8-10 mm wide and pappardelle 20-30 mm.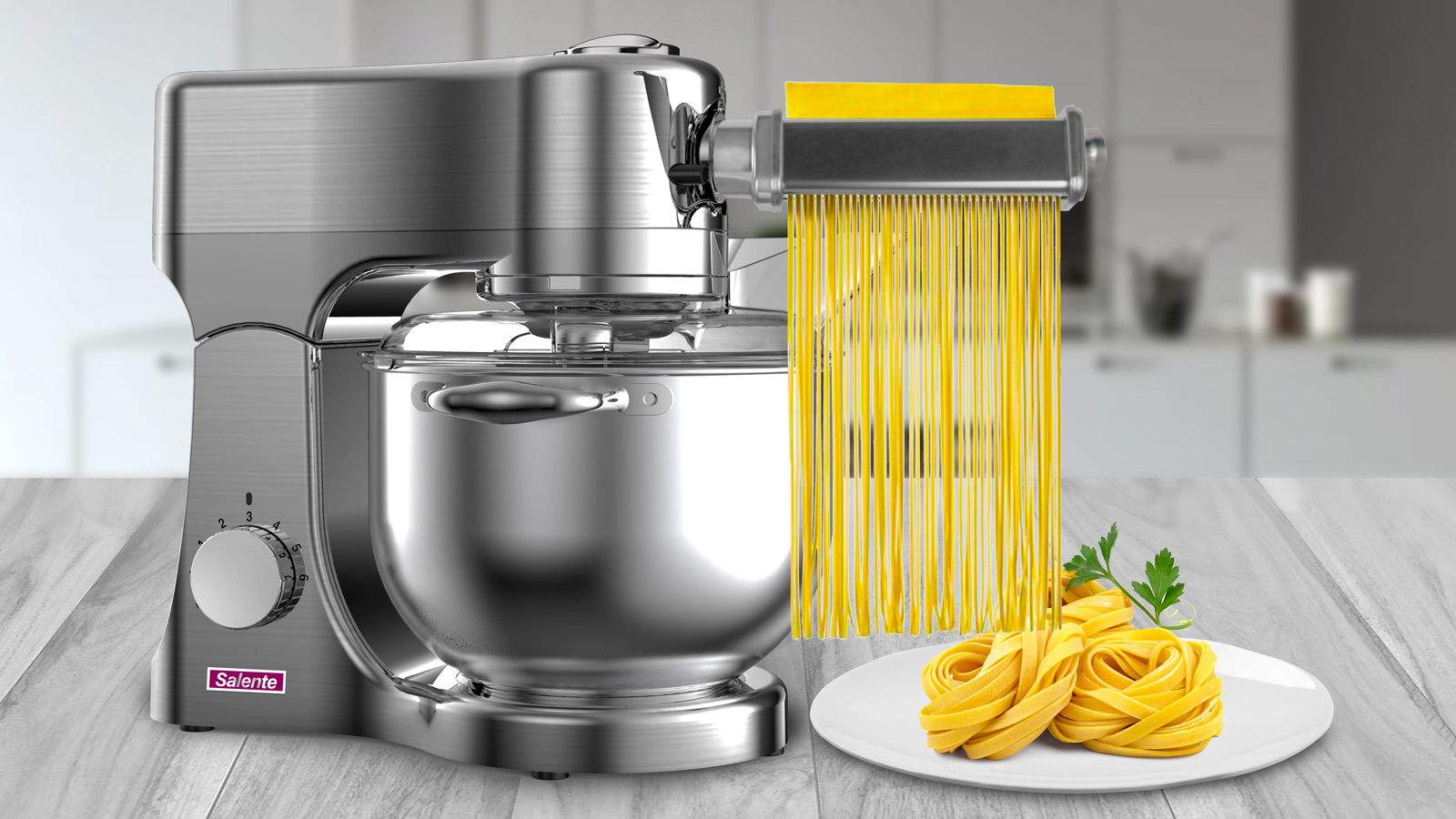 Technical specifications
Weight of 3 attachments: 2.5 kg
The dimensions of the dough rolling attachment: 230 (length) × 90 (width) × 45 (depth) mm
Dimensions of spaghetti and tagliatelle attachments: 210 (length) × 90 (width) × 45 (depth) mm
Material of attachments: stainless steel and aluminum
Package contents
1 pc dough rolling attachment
1 piece attachment for spaghetti 3 mm wide
1 piece attachment for tagliatelle width 6 mm
User Manual